Adult Education and Spiritual Formation Opportunities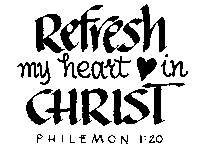 The Adult Spirituality Team at GPC works to provide members and visitors with opportunities to:
explore the history and tradition of the Reformed faith
study God's Word and help us learn how to live out our faith
share individual experiences as we grow closer to the living God
From September through May, classes will be held on Sunday mornings in the church parlor from 9:30 to 10:15 AM. The Adult Spirituality Team invites you to participate. Come join us!