Boards and Committees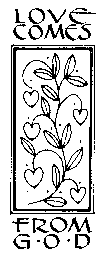 Adult Spirituality
The adult spirituality team works to provide GPC members and visitors with classes that:
explore the history and tradition of the Reformed faith
study God's Word and help us learn how to live out our faith
encourage the sharing of individual experiences as we grow closer to the living God
Children and Family
The Children and Family ministry works to coordinate and facilitate our Sunday School, youth, and young family programs.
Communication
The communication ministry works to share the story of our church – its ministries, programs, opportunities, people, and faith – with our members and the greater community through creative communication techniques and marketing tools.
Deacons
The members of this elected board are charged with ministering to the sick, those who are in need, the friendless, and to anyone who may be in distress.
Finance
The finance ministry works with the church's treasurer, and business manager and session committees to manage the financial affairs of the church.
It is responsible for developing the annual operating budget, producing monthly financial reports, maintaining the church's financial policies and procedures, reviewing and authorizing major expenditures, overseeing the GPC trust funds (in concert with the designated trustees), and coordinating the annual audit.
Hospitality
The hospitality ministry welcomes visitors to GPC, helps them get familiar with our various programs, and works to integrate new members into the life and work of our church.
Mission and Outreach
The mission and outreach ministry plans and oversees the annual mission budget and provides information for local and national mission opportunities.
Music and Worship
The music and worship committee works to provide an environment that will enhance the worship experiences of our congregation.
Nominating
The nominating committee is responsible for providing qualified candidates for nomination to Session and Deacons.
Personnel and Administration
The personnel and administration committee provides policies, guidance, and support to the staffing and general administration of GPC.
Responsibilities include maintaining job descriptions and personnel policies for the church, conducting regular performance and salary reviews, and working to fill any non-ordained staff vacancies.
Properties
The properties ministry works to ensure that all church buildings, grounds, and equipment are maintained in good working order.
It also oversees the church's custodial staff and administers the use of church buildings by community organizations.
Session
This elected board is responsible for overseeing, guiding, and directing the ministries, programs, and mission of the church.