Earth Care Congregation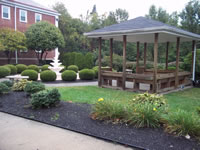 Glenshaw Presbyterian Church has been a certified Earth Care congregation since June 5, 2011.  Earth Care congregations are Presbyterian churches that have committed to the Earth Care pledge and accomplished a specific number of actions toward caring for God's earth in four categories:  worship, education, facilities and outreach.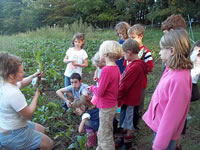 Our faith urges us to strive for eco-justice:  defending and healing creation while working to assure justice for all of creation and the human beings who live in it.  This call is rooted in the human vocation of "tilling and keeping" the garden from Genesis 2:15, as well as Christ's charge to work with and for the most vulnerable.
GPC Earth Care Actions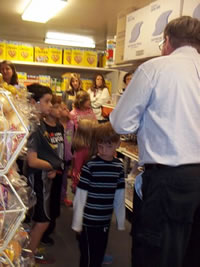 Making earth care a part of worship through prayers, hymns, and readings
Purchasing eco-palms for Palm Sunday
Regularly offering communion by intinction
Planting and caring for our prayer garden
Making earth care a part of Sunday School classes
Providing articles about earth care in the quarterly GPC newsletter (The Spirit of the Glen) and in weekly e-mails to the congregation (Tuesday Tidings)
Providing earth care books in the church library
Seeing that doors and windows are sealed tightly
Recycling glass, plastics, and paper at the church
Recycling electronics
Providing a paper recycling bin in our parking lot for our members and the community
GPC is a member of Presbyterians for Earth Care
GPC is a sponsor of the Etna Community Garden
GPC collects food and monetary donations for the Bread of Life Food Pantry in Etna on the second Sunday of each month
GPC has partnered with the Roots of Faith Neighborhood Table in Sharpsburg and provides a meal to residents on the second Thursday of each month