Help Wanted: AV Coordinator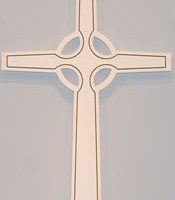 The AV Coordinator will be responsible for the audio and video recording and livestreaming of weekly Sunday worship services and occasional special services (e.g., Christmas Eve). This includes mixing the live sound in the sanctuary, the sound over the live stream, video shot selection, and video mixing, adding additional content presented in the service (presentations/slides, etc.). Salary is $30 per hour.
Job details
Job Type
Part-time for one person or two persons who would job share.
Schedule
Sunday morning availability from 9:30 AM to 12:30 PM
Special holiday services
Responsibilities
Audio/video recording and livestreaming of Sunday worship services and other special worship services
Prior to each worship service, check all AV equipment and soundcheck audio connections
Record each worship service using 2 PTZ cameras controlled via joystick
Live stream audio mixing using OBS
Incorporate any additional visuals such as title slides, song lyrics, Bible verses, or text overlays
Familiar with OBS or StreamYard or willingness to learn
Archive backups of service videos on local or online storage sites
Troubleshoot any A/V issues that arise during the livestream
Collaborate with church staff on any presentations, etc. used for Sunday worship
Mentor volunteers in the livestreaming process
Relevant Experience and Position Requirements
Working knowledge of live audio, video production, livestream platforms, and the integration of all three
Familiarity with using a mixing board / console to perform audio mixing
Sunday morning availability for audio video recording and live streaming
Ability to work independently
Communicate with the worship team throughout the week as needed
Our equipment:

Control computer running OBS
Banana mixer and StreamYard
2 PTZ Optics cameras controlled by a PTZ joystick
Analog audio mixer with wireless mic system

Complete required background checks prior to employment