Headstone Cleaning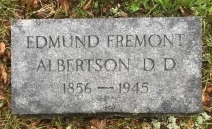 The Deacons are pleased to announce an ongoing initiative to generate funds that will be used to meet the needs of those in our community and beyond: headstone cleaning.
The process exclusively uses biological cleaners and tools approved by the National Cemetery Administration (no abrasive cleaners, power sprayers, wire brushes, etc.) and is for stone monuments such as granite and limestone. (Bronze plaques mounted to stone or cement are washed with plain water and soft bristle brush; the base is ex-posed and cleaned with the biological solution.)
The service is available to families and friends of GPC and includes:
Consultation with requestor(s) throughout the process
Notifying cemetery in advance of cleaning plans
All cleaning supplies and tools
Travel
Minimum of two cleanings per year (spring & fall)
Before and after images emailed after each cleaning
Headstone cleaning is offered free of charge. However, there is a suggested donation for the service. More details will be provided on Sunday, March 20 during the Minute for Mission and in the sanctuary following worship.