Fundraiser – Game Day Lunches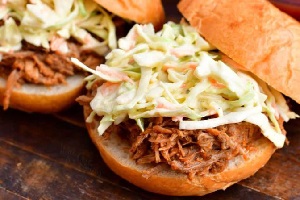 The GPC Deacons will be raising money for local mission work by selling Game Day To-Go lunches on Sunday, October 10.
For a mere $10 you will be treated to a mouth-watering lunch of homemade pulled pork sandwiches, baked beans, coleslaw, and a dessert treat.
More details to come. Your support and donations help us to serve God's people.