Music News

Thank you to everyone at GPC for being so welcoming to me in my first few weeks here. During such difficult social times, I've enjoyed getting to know some of you by phone, email and in person before and after services.
During October, I've had the pleasure of making music with Doug and Anne Orr and the Bell Ensemble. I'm still looking forward to the day when we can also have choir and sing hymns together.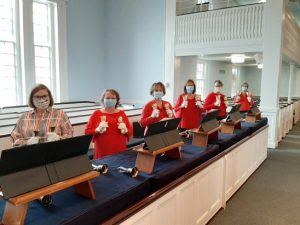 I'm currently looking for more members that play an instrument or sing. Would you like to offer your time and talents in an upcoming worship service?  If so, please contact me at .
Thanks,
Corinne Fink-Adkins
Director of Music and Organist