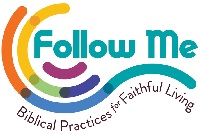 Sunday mornings – 9:30-10:15 AM – in the Church Parlor and via Zoom
This class follows a curriculum published by the PC(USA). In this class, we will continue to learn about practices Jesus did and taught us to do as faithful followers. We will also examine where these practices are found in the Bible and how they have been used in Christian faith then and now.
This year, we will focus on the practices of honoring the Sabbath, prayer, and forgiveness.
We pray that this class will draw us into a closer, more intimate relationship with God in Christ through the power of the Holy Spirit.
Please join us in the parlor at 9:30 AM to learn and share the fellowship of Christ. If you are not comfortable attending in person, we hope you will join us via Zoom.