Flu Shot Clinic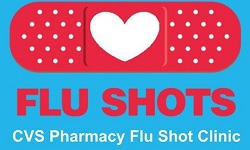 On Sunday, September 22, after the 10:30 worship service, you will have the opportunity to receive your annual flu shot in the GPC library. Both regular and high-dose (typically for those over 65) flu vaccines will be offered in a partnership with CVS Pharmacy.
Please bring your insurance card. Most insurances cover the vaccine at 100%. For those who have no insurance, or whose insurance requires a nominal fee, the Deacons will provide assistance to guarantee that all who want to get a flu shot can receive one. A receipt / proof of vaccine will be provided for those who need it for employment or school.
Getting the flu vaccine is the best thing you can do to protect yourself, those you love, and your community from the influenza viruses.