Adult Sunday School Classes

The Adult Spirituality team is excited to offer a variety of opportunities for spiritual growth during the Sunday School hour in the coming months.  Please plan to join us each Sunday morning from 9:30 to 10:15 in the church parlor as we learn and grow as disciples together. It is a great way to get to know other members of the GPC family – and there's really good coffee, too!
---
The God We Can Know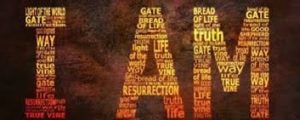 November 12, 19, 26; December 3, 10, 17
Various leaders
The God We Can Know is a study designed for the entire congregation to explore the "I Am" sayings of Jesus found in the Gospel of John. This class will help you find and form an answer to the most essential question in the Christian faith, "Who do you say I am?"
One by one, Jesus' statements grab our imagination, reveal more about his identity and purpose, and connect us to the God of Moses, who spoke the first "I Am." These significant yet ordinary images (bread, light, shepherd, vine, and more) give us insightful ways to experience Jesus and point us to a God who wants to be known.