Purse Drive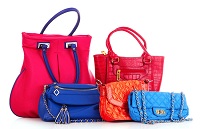 Have you made a New Year's resolution to simplify and organize your life? Please consider donating your gently-used purses of any size, as well as small or medium-sized tote bags, to the Deacons. You can place your donations on the table outside the choir room.
A kind individual will collect these repurposed items and stock them with much-needed supplies for homeless or displaced individuals.
Although our focus is to share our love with this outreach through the month of February, this is an ongoing collection for those who are in need.
Thank you for your support.