Hurricane Harvey Relief

Presbyterian Disaster Assistance is the emergency response and refugee program of the Presbyterian Church (USA), committed to the long-term journey of recovery of communities adversely affected by a crisis or catastrophic event. It is funded by the One Great Hour of Sharing and raises designated funds for responding to specific disasters. Donations can be made by check payable to GPC indicating DR000169-Harvey on the memo line.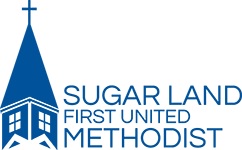 ---
While rain was still falling on August 28, Sugar Land First United Methodist Church in Houston opened its doors as a shelter and soon had 180 people and their pets filling their church. To date, they have welcomed over 300 people and have been open 24/7 to anyone needing shelter. Some stay just until they can be picked up by friends or relatives, others have been staying longer. Many church members also have neighbors, friends and relatives living in their homes indefinitely.
On Sunday, September 3, following worship, their mission team began forming volunteer crews to go out into the community and start cleanup and repair work in the homes where water has receded. While those who are able locally continue to donate material items, their greatest need is for cash donations. They will be purchasing home repair items and they are going to be putting together kits of sheets, towels, personal care items, and basic food items to give to families once their homes are safe to live in.
This church has an immediate need for our help. Donations can be made by check payable to GPC indicating Sugar Land on the memo line.